B. 'Little Brother Montgomery'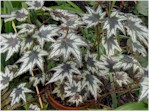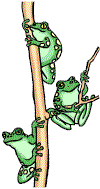 Houston Branches of the
American Begonia Society
Click on the activity name in the left bar to navigate to some great pictures.
---
The Astro Branch of the ABS
---
Meetings:
Date: the first Sunday of each month.
Time: 2:00 PM.
Place: Houston Garden Center, Herman Park, Houston Texas
Program: Described in the"Begonia Chatter" monthly publication.

Mailing Address
Astro Branch of the American Begonia Society
4513 Randwick Drive
Houston, Texas 77092

E-Mail Address
thefrogman@earthlink.net
Monthly Publication
The "Begonia Chatter"
Contact via mail at the above mailing address.
Astro plant sale, April 15, 2006
Click any picture to see an enlarged view
---
The San Jacinto Branch of the ABS
Meetings:
Date: the second Tuesday of each month.
Time: 10:00 AM.
Place: Community Room of the Pasadena Town Square Shopping Mall, Pasadena, Texas.
Program: Described in "San Jac Begoniac", published monthly.

Phone information available at 713-941-7158 or 281-332-1219
---
The Satellites Branch of the ABS
Meetings:
Date: the forth Tuesday of each month.
Time: 10:00 AM.
Place: Maxum Bank, League City, Texas.
Program: Described in "The Shuttle" monthly publication

For additional information phone 713-946-4237 or 281-471-5048